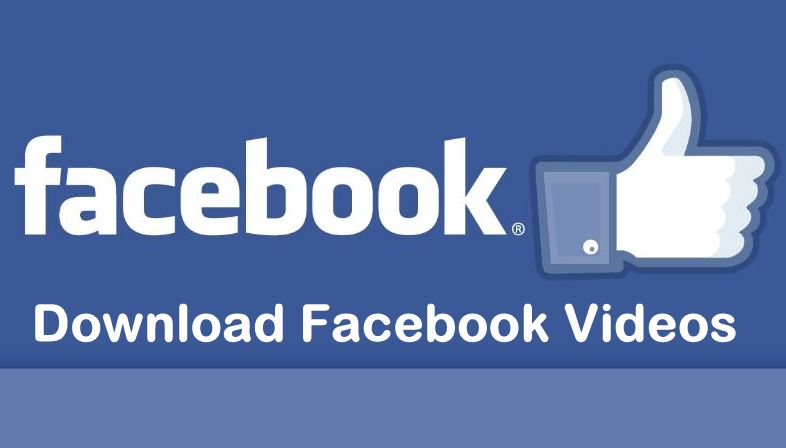 Facebook has grown at a very fast pace and today it has left all social networking sites behind. Video and photo sharing are one of the most important features of Facebook. Gone are the days when people used to share trending videos and images on Facebook, now Facebook itself makes stuff viral. It's giving tough competition to Google-owned YouTube as well when it comes to video content being consumed on both platforms.
Downloading Facebook videos isn't something which has many solutions and the ways to do it aren't as popular as downloading YouTube videos. Since the inception of YouTube, people have used different methods to download YouTube videos and save them for later viewing purposes. I've read lots of content about how to download Facebook videos online in the past, but each of them had some bugs and many posts took me to many irrelevant pages.
After lots of googling and exploring the web, I found a website "GetFbStuff.com" which doesn't just help you in downloading Facebook videos. It also hosts hundreds of thousands of Facebook videos in its directory and it has many other useful features.
The features of the websites are below:
1. Facebook Video Downloading Online
2. Downloading Private Facebook Videos
3. Downloading Facebook Page Photo Album
4. Online Vimeo Video Downloader
Getfbstuff.com is an online Facebook video downloader which helps you to download videos on all kind of devices. Since it is a web-based application, it supports Windows, Mac OS X, Ubuntu and all other kinds of operating systems. Moreover, you can also use it as a Facebook private video downloader as well.
Just the way Youtube videos are hosted on Google's servers, Facebook videos are hosted on Facebook servers. It's not any hidden knowledge. But the link or URL of the Facebook video which we see on Facebook isn't the actual file source; instead, it is embedded. That's why you can't copy a video from Facebook with ease:
1. Downloading Public Facebook Video
Step 1:
Get Facebook video URL
Make sure that the video you are trying to download is hosted on Facebook servers and its privacy is public; it's the most important step (URL of public videos look like: https://www.facebook.com/video.php?v=921674917…)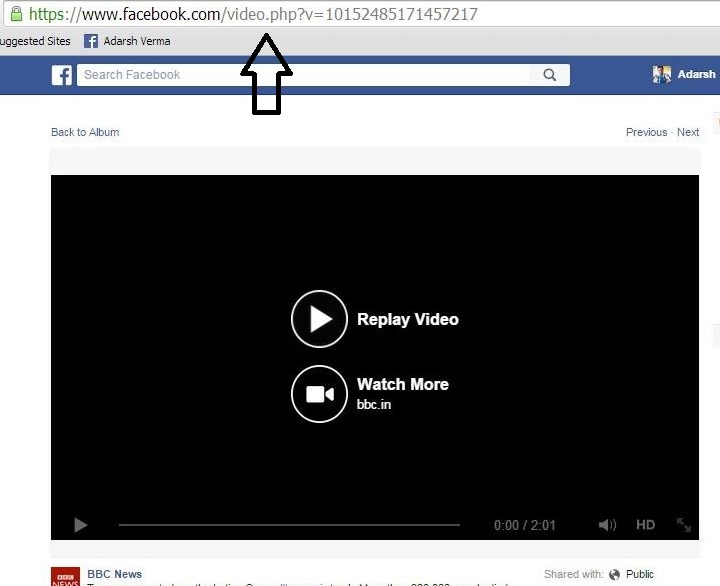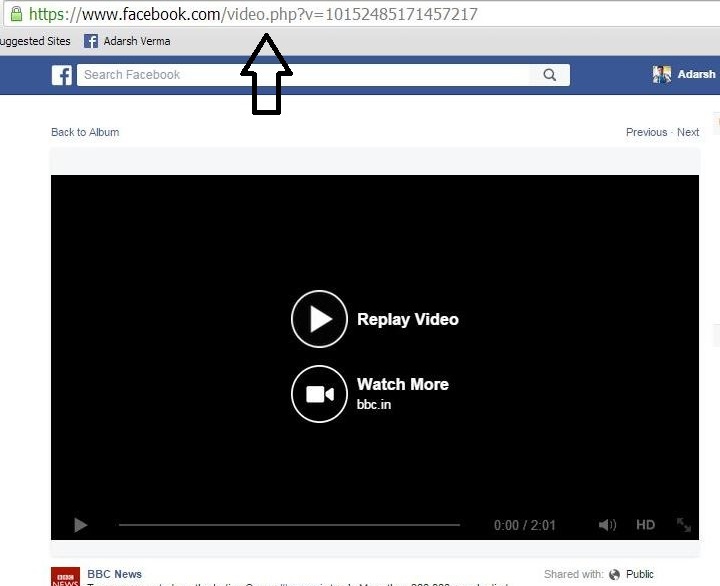 Now having confirmed the public privacy, right click and open the Facebook video in a new tab. Copy the video URL from your web browser and proceed with the steps mentioned below.
If the video you're trying to download turns out to be private, refer to the very simple method of downloading private Facebook videos described later in this article.
Step 2:
Open the Facebook video downloader online
Open the link above and paste the copied video URL in the video URL box as shown in the screenshot below. Click the blue color "Download" button and proceed with the process.
Step 3:
Download your video in the required quality
The Facebook video can be available in two qualities- high resolution or low resolution. As per you conveneince, you can save the clip.
Identifying the required quality, right click and select "Save link as" to save Facebook video into your computer.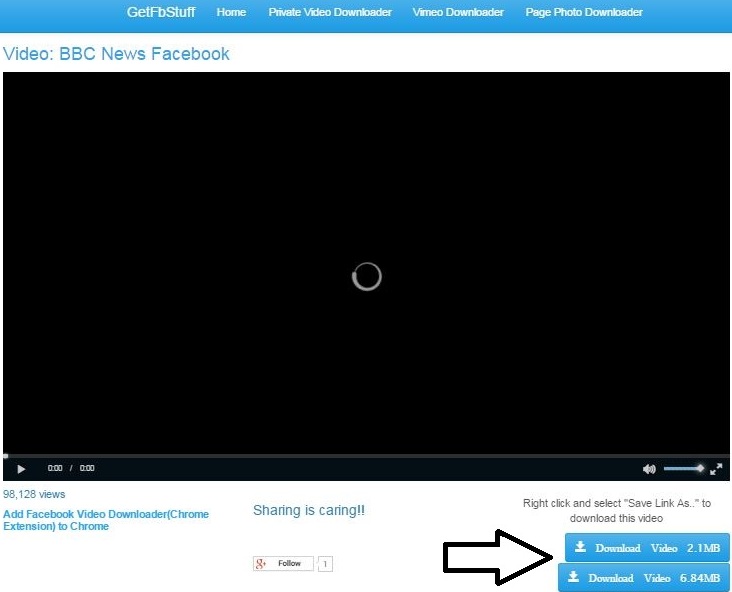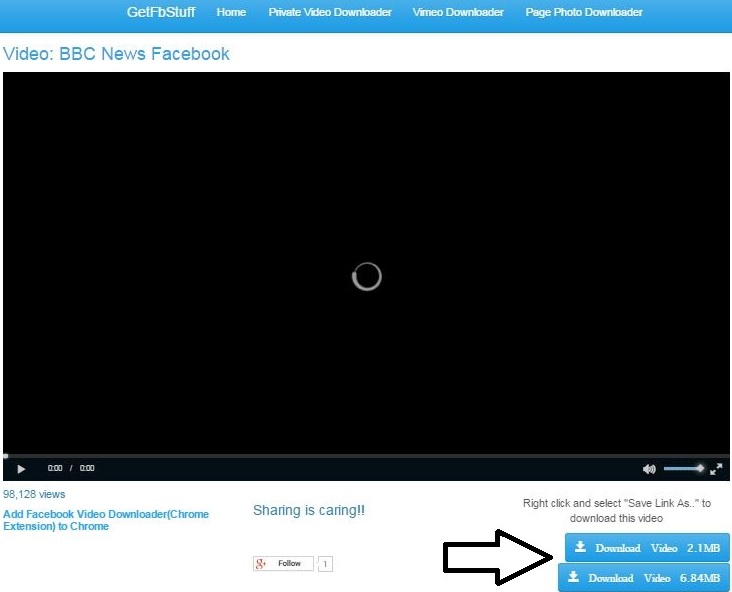 Note: If you are unable to download the Facebook video, it may be so because of the privacy settings of the uploader.
Refer to Facebook private video downloader below.
2. Downloading Private Facebook Videos
I'm recommending using GetFbStuff because it provides you an option of downloading private Facebook videos where other video downloaders fail. Private Facebook videos are those whose privacy is set as "private" or not "public" by the uploader and it's not possible to download that video just by using the URL.
Step 1:
Get the "page source" of private Facebook video
Right click and open the video in a new tab.
The private Facebook video's URL will look something like: https://www.facebook.com/photo.php?fbid=913044420&set=a.15841…..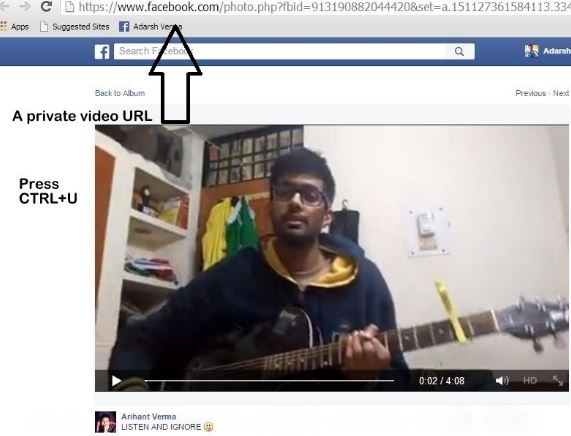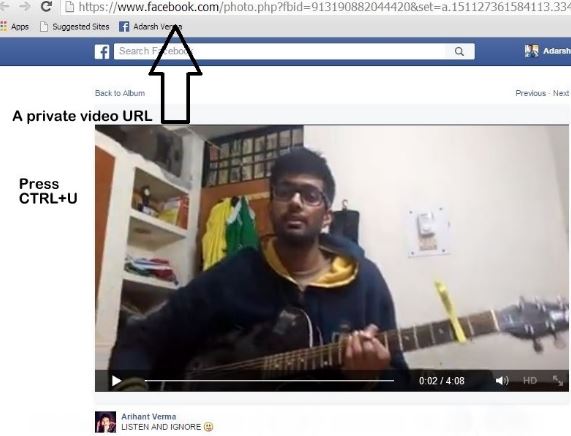 Right-click on the page and select "View page source" or go for CTRL+U.
Copy the entire page source by using "CTRL+C" and "CTRL+C".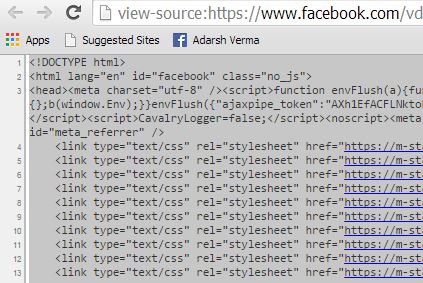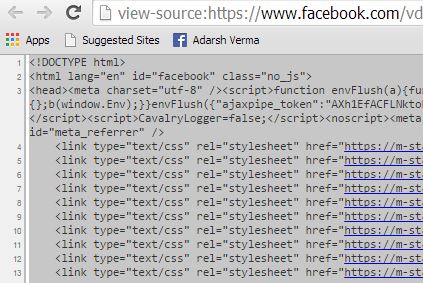 Step 2:
Open Private Facebook Video Downloader
Open the above link and paste the source code in the box as shown in the screenshot of Facebook private video downloader page. Click the blue download button.
Step 3:
Download and save the video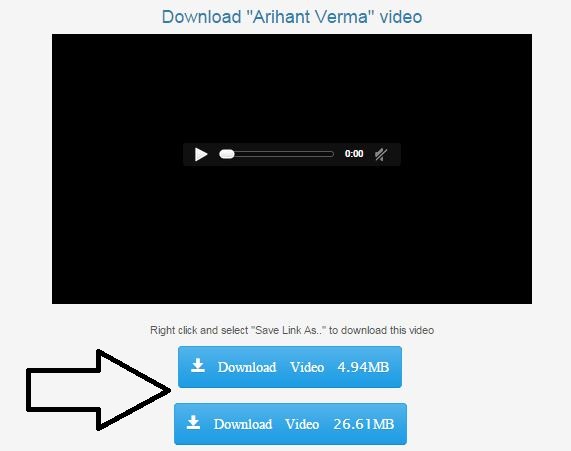 Identifying the required quality, right click and select "Save link as" to save Facebook video into your computer.
These were a couple of useful methods to download public and private videos from Facebook. Drop your thoughts in the comments section below.