Short Bytes: The usual file recovery and repair software aren't much useful if you've got some corrupt MS Word, Excel, Outlook, or PowerPoint files. In such situations, specialized repair software are needed that don't damage the formatting and elements of the MS Office document. Using Stellar's wide range of repair software, one can quickly accomplish this task.
How to restore damaged or corrupt MS Word documents
Recovering the damaged or corrupt MS Word files isn't something that any conventional data recovery software can accomplish. For this, you need to use some special tool. Here, I'm going to tell you about an easy-to-use tool that repairs such files.
Phoenix Word Repair recovers .doc and .docx files without changing the original text, images, fonts, headers, footers, and links.
During the Word document repair process, after the completion of the scan, you'll see three different previews of your document — 'Full document', 'Filtered Text', and 'RAW Text'.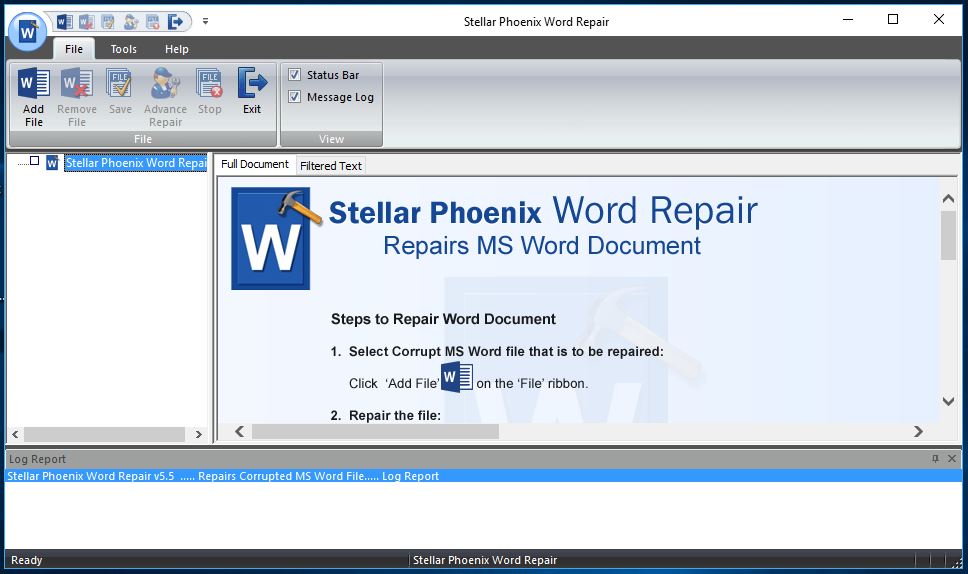 For repair, there are three options — 'Simple Repair', 'Advance Repair', and 'Raw Recovery'. While Simple Repair brings back .doc and .docx files with minor corruption, Advance Repair deals with severely corrupted .doc files. The Raw Recovery option is useful when your Word file is heavily corrupted and it's in RAW text or machine readable format.
Steps to recover the file:

Just select the corrupt MS Word file that is to be repaired. You can do this by clicking on the 'Add File' icon on the 'File' ribbon.
To repair the file, one needs to check the file in the tree view. From the 'File' ribbon, click on the 'Save' icon. To use the advanced option, select 'Advance Repair.'
Support and compatibility: It supports in MS Word 2013, 2010, 2007, 2003, 2002, and 2000. This tool runs on Windows 10, 8, 7, Vista, 2003, XP, 2000, and NT.
Note: Please note that avoid running MS Word application while using Stellar Phoenix Word Repair Software.
How to repair damaged or corrupt MS Excel Worksheets
Just like getting back MS Word files in their original condition is a tough task, one is also left with few options in case of Excel files. In such situations, Phoenix Excel Repair software turns out to be pretty useful. It's an efficient tool for repairing inaccessible and corrupt MS Excel files, .xls and .xlsx. Here, I'm going to tell you how to recover and repair these files without altering charts, tables, cell comments, formulas, images, etc.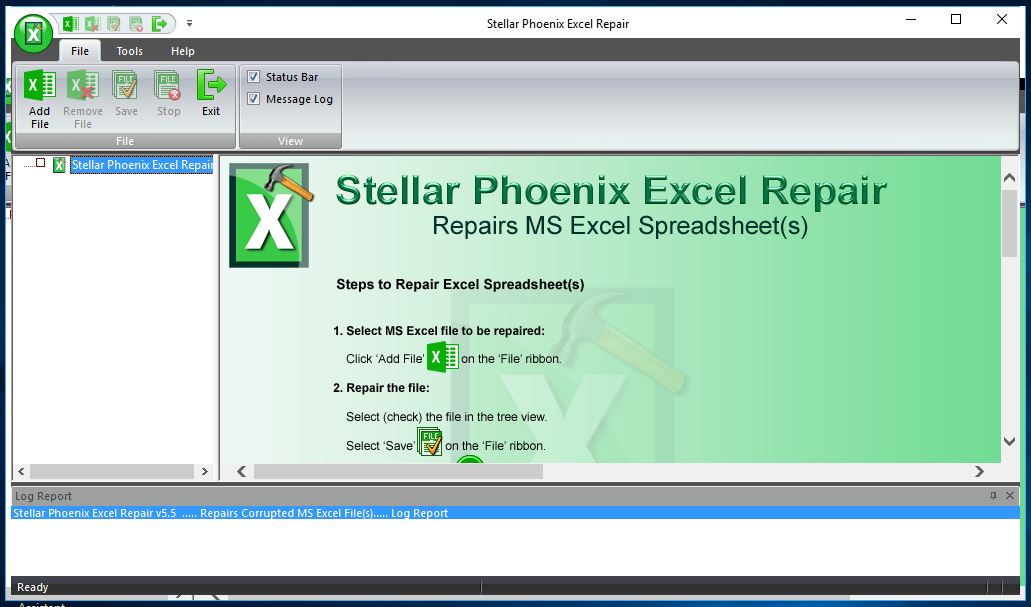 This powerful MS Excel repair software fixes all common corruption issues like the unrecognizable format, unreadable content, etc.
There's also a convenient option for a batch repair of Excel file simultaneously. This saves lots of time. The tool comes with a standard explorer-style UI for previewing the recovery results.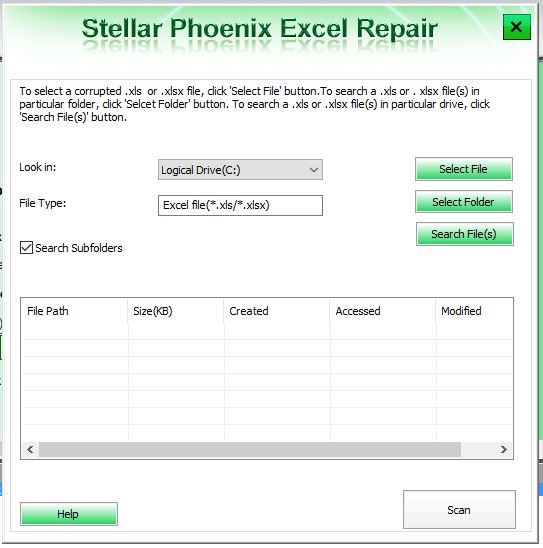 After the scan and repair, the trial version shows you the recovery results before making the purchase. You also get the log report for further analysis.
Support and compatibility: Stellar Excel Phoenix Repairs works with the corrupt MS Excel file created in MS Excel 2016, 2013, 2010, 2007, 2003, 2002, and 2000. For Mac version, it repairs only '.XLSX' files created in MS Excel 2008 and 2011. This tool runs on Windows 10, 8, 7, Vista, XP, NT, OS X 10.5 and above.
Note: If you get a message telling that one or more instances of Microsoft Excel are running, close all MS Excel windows and retry.
How to repair damaged or corrupt MS PowerPoint Presentations
Microsoft PowerPoint is our only choice when we need to create some presentation for office or school. Sometimes, our hard work turns out to be futile when our presentation file gets corrupted. In such cases, Stellar Phoenix PowerPoint Repair tool turns out to be pretty useful.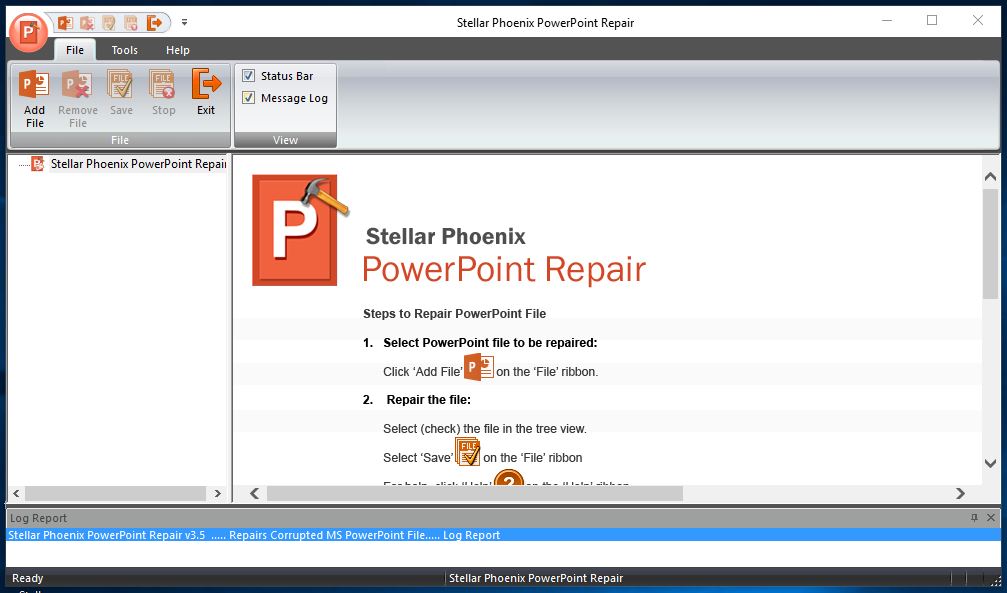 It's a potent and professional tool for repairing the corrupt PowerPoint files. Your file has got all different kinds of PowerPoint objects like forms, modules, tables, controls, VBA code, comments, hyperlinks, etc.? Well, you don't need to worry — Phoenix repair tool has got you covered.
This software resolves PowerPoint corruption errors and helps you recover the inaccessible PowerPoint data. The Batch-Recovery option helps you restore multiple files in one go and save time.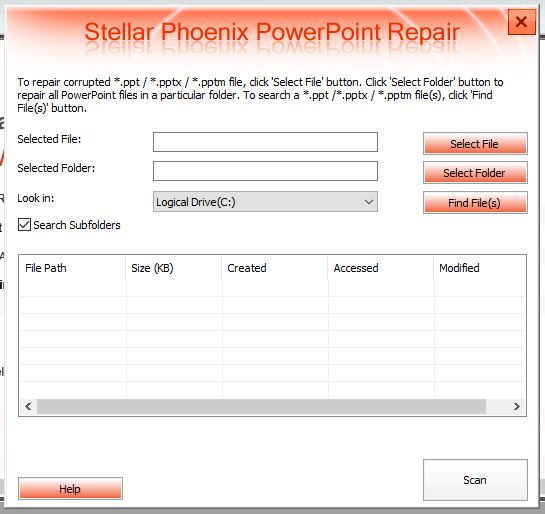 Just in case your file is severely damaged, you get the option for RAW recovery. This option performs a signature-based recovery.
Before saving and making the purchase, the trial version shows a preview of all the slides in your scanned window. This tool also repairs the macro-enabled PowerPoint presentations.
How to repair damaged or corrupt Outlook PST file
Just like the other Microsoft document recovery, you can also get back the corrupted Outlook PST file and recover all the email contents. Phoenix Outlook PST Repair lets you recover emails, attachments, contacts, tasks, notes, journals, calendars, etc. from a corrupt Outlook PST file.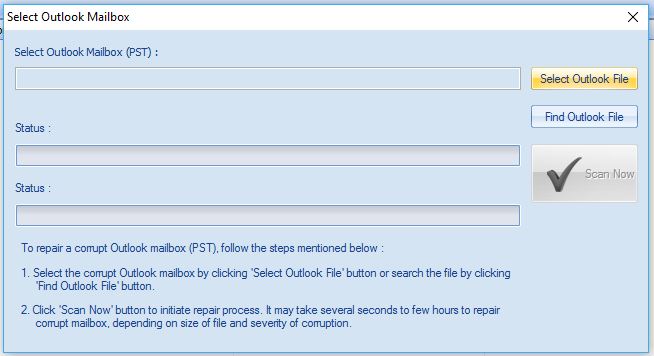 The tool repairs your existing PST file and restores all the email content into a new PST file. After the scab, you can also save the file in different formats (EML, MSG, RTF, HTML, and PDF) and user-specified locations (Network Location/ External Media). The repair of password protected and encrypted files is also supported.
You can repair PST files that are as large as 2GB in size. Phoenix Outlook repair tool lets you arrange the scanned emails using different criteria like 'Date', 'From', 'To', 'Subject', 'Type', 'Attachment', and 'Importance'. Just like the above-mentioned tools, you can also preview the recoverable items before saving them.
Support and compatibility: It repairs corrupt Outlook file from MS Outlook 2016, 2013, 2010, 2007, 2003, 2002 (XP), & 2000. This tool runs on Windows 10, 8, 7, Vista.